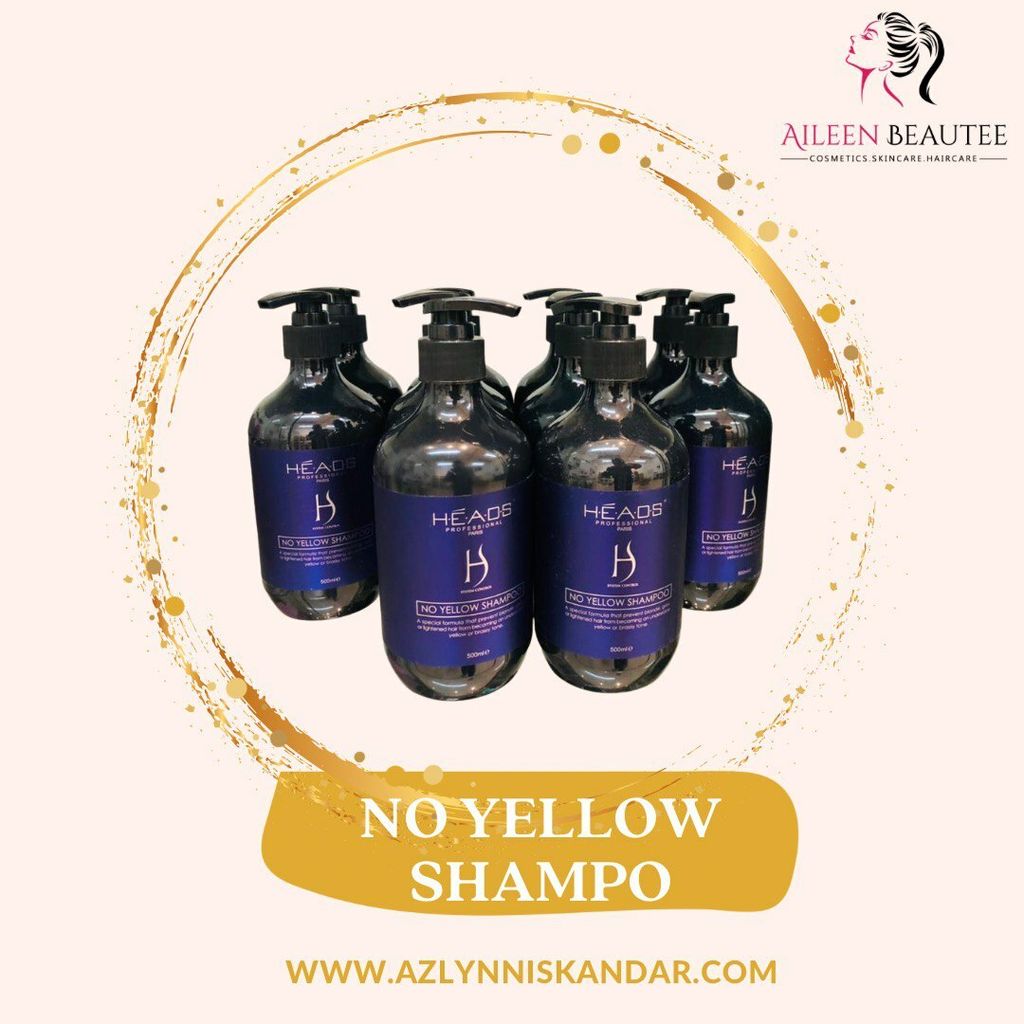 NO YELLOW SHAMPO
Whatsapp us
WHAT IS NO YELLOW SHAMPOO?

HEADS No Yellow is a blonde toning shampoo that deposits violet pigment to reduce unwanted yellow tones in blonde or streaked hair. It is most effective on hair that is level 9 and up.

THE EFFECT AND RESULT

No Yellow's strong violet pigment counteracts any unwanted yellow tones in the hair. As a result, it neutralises the yellow and reflects a cooler tone.
Does No Yellow work?

Absolutely! It will tone your blonde and highlights, making the effect a cooler more even tone. If the result isn't evident, it could be that you need to leave it on a bit longer. You can also try toning twice a week for up to a month to achieve optimal results. If you are not noticing a difference, it could also be that your hair isn't the right level for No Yellow to work. Your hair needs to be a level 9 and above for most effective toning. If there are orange or brassy tones in your hair, you will need to use No Orange. Learn which colour base shampoo is best for your hair by viewing the colour wheel explanation.
---